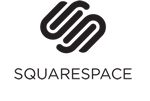 Squarespace offers one of the cleanest interfaces of all ecommerce platforms so you'll enjoy the logical and easy to follow interface ShoutOut provides.
As the leading Squarespace affiliate app available, our multi level marketing software / network marketing app will allow you build an unlimited number of passionate brand ambassadors that will provide a significant boost to your sales and brand awareness.
Join thousands of other successful merchants experiencing extraordinary results using the power of a professional network marketing app today!