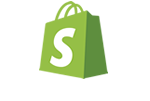 Do you own a Shopify ecommerce store? By trying our Shopify Affiliate App you'll be joining thousands of other successful merchants that have unlocked the explosive power of our multi level marketing App.
ShoutOut is professional multi level marketing software that will allow you to build an unlimited number of affiliates, brand ambassadors and influencers all driving traffic to your store as well as building brand awareness and loyalty.
Unlock the benefits and potential today with our free 7 day trial.