9 benefits of using ShoutOut MLM Software for Wordpress
Our Wordpress MLM Software plugin holds the key to your business growth!
by Sophie Alvsaker
---
Posted: Wednesday 8th April 2020
---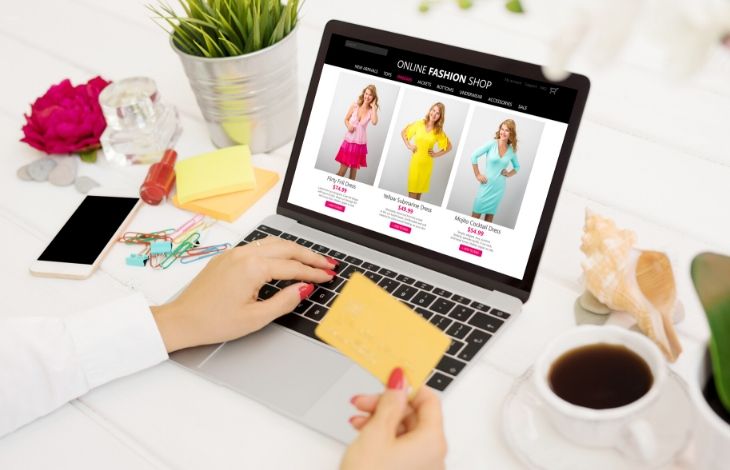 Seamless WordPress Integration
Our ShoutOut Wordpress MLM Plugin has been specifically developed to help Wordpress shop owners easily and effectively incorporate Multi-Level Marketing strategies to grow their business exponentially.
Manage your e-commerce business easily with an array of powerful features designed to seamlessly connect with your Wordpress (WP) website. This integration will help your affiliates track their progress, their sales, and profits earned. This eCommerce MLM program is the solution to take your WordPress site to the next level.
Pay only for results by driving free traffic to your online store, as well as considerably increasing your online sales. In a matter of minutes get your MLM program up and running by simply installing our one click plugin. Immediately manage and track the source of every sale and the performance of your affiliates, sales staff, ambassadors and influencers. Easily create unlimited referral links, affiliate coupons, QR codes, and personalized dashboards.
ShoutOut is state of the art multi level marketing software that holds the key to your business growth.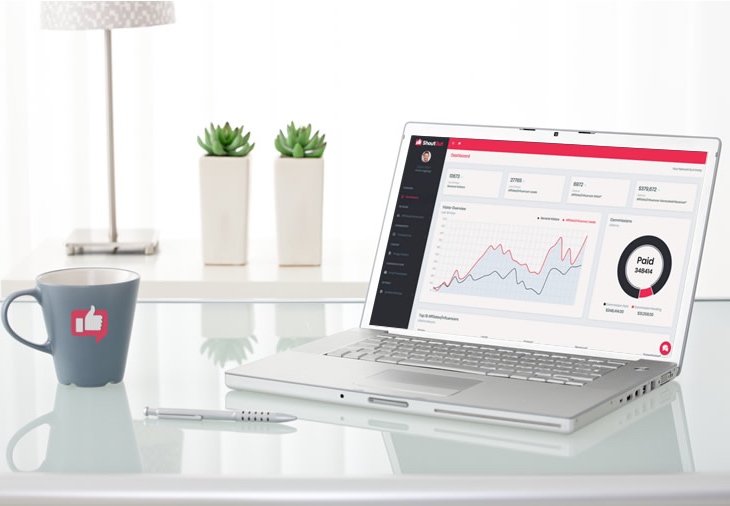 Discover powerful features and functionalities that our MLM Wordpress Plugin will provide your store:
EASILY OPERATED

Set up in minutes, with access to our comprehensive library of tutorials, online videos and premade templates. The interface is easy to use and intuitive. If you have any questions simply contact our 5-star customer support to receive answers promptly.

FREE TO INSTALL

Create an unlimited amount of affiliate links and coupons. Pay commission that you determine, and only for results and actual sales!

PERSONALIZED INTERFACE

Our interface is clean and easy to navigate and we make it very easy to customize so your brand is visible and easily recognisable, providing a professional presence for all of your associates.

PAYPAL INTEGRATED

Pay your affiliates directly from within ShoutOut using PayPal. You can choose when, how often, and how much to instantaneously pay your ambassadors securely.

UNLIMITED MLM

Create as many MLM levels as you need (ShoutOut allows unlimited width and depth). Your network of affiliates can easily refer others to your network to allow you to quickly build a large sales team. Different rates of commission may be set based on where an affiliate resides in your MLM structure.

UNIQUE MLM PROGRAM

Your MLM Program can be as unique as your brand. Motivate your team by setting goals to achieve, and automatically increase their commission based on their performance, the time they have been promoting your products or some other criteria unique to your brand and product structure.

SECURE DATA

We take the security of your data seriously, and all data is encrypted and backed up daily. Our tier 1 data centres are located around the globe and provide fast and secure access for your network of ambassadors.

PROVEN RESULTS & HIGHLY RECOMMENDED

Our WooCommerce affiliate plugin scores 4.9/5.0 among our devoted users and is highly recommended by large corporations using our software.

GROWING WITH YOU

We continue improving our MLM software and listen to our client suggestions. ShoutOut is also now available in Spanish, French, German and of course English. We are here to grow with you.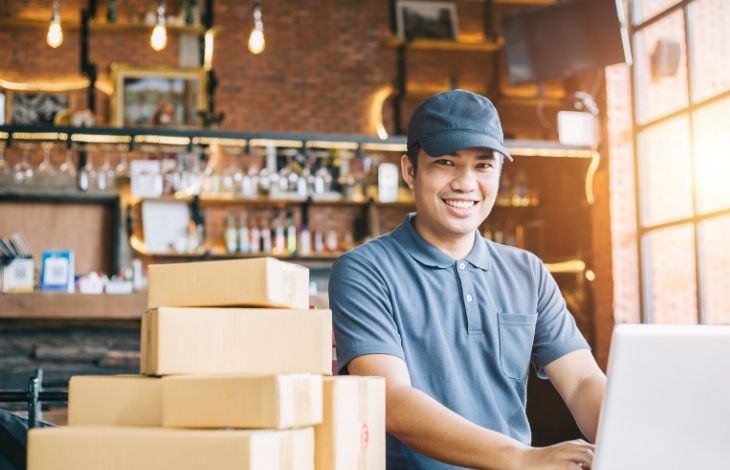 To recap, our unique ShoutOut MLM Plugin is the perfect solution that enables you to use your WordPress powered website to host and enhance your own direct selling company!
What are you waiting for?
There is no doubt that adding a multi-level marketing (MLM) program is one of the quickest ways to build your revenue and scale your business. With our WordPress MLM software & affiliate plug-in, you are guaranteed to increase your online traffic and massively grow your sales.
You will be pleased to know that ShoutOut is 100% FREE until it starts generating a profit for you!
If you are running an online store on one of the other e-commerce platforms like Squarespace or Shopify we also have our Squarespace Affiliate App and Shopify MLM App which are also FREE to use.