The Success Formula
How do ShoutOut merchants generate millions of dollars per year with affiliate marketing
by Adam Robson
---
Posted: Tuesday 7th July 2020
---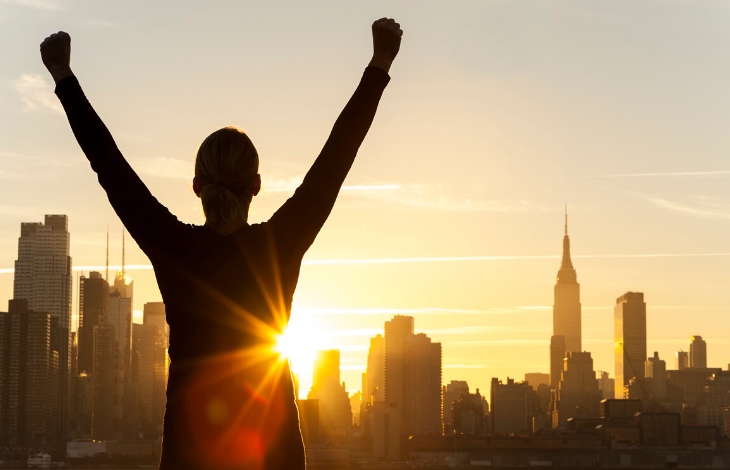 Here at ShoutOut we have the unique perspective of watching merchants achieve phenomenal success from their affiliate/influencer marketing and brand ambassador programs.
Why do some merchants enjoy massive sales revenue from this marketing strategy while others struggle to gain momentum?
We've analysed our top clients to determine why they are successful, and what similarities they share. As they say, "success leaves clues" and we're going to share these valuable insights with you here.
If you're a merchant and just starting your own affiliate marketing program, or have an affiliate network already setup, this may indeed be the most valuable article you'll read on the subject.
7 Critical Ingredients to Success
Without wanting to sound like an Anthony Robbins seminar, there are seven key elements that are repeatedly implemented by our most successful clients. We've seen countless online merchants apply these same rules, and all have achieved excellent results.
Incorporate these seven elements into your own strategy and you'll be enjoying sales growth that was recently described by one of our clients as "an absolute crazy ride!"
---
#1 – Exclusivity Sells!
Clients generating $2 million+ sales revenue just from their affiliate marketing network in all but rare cases sell their own branded products. They may be involved in the manufacturing of their products, or have off the shelf products branded to their specifications. The key to affiliate marketing success is that finished products are exclusive to your business and can't be purchased anywhere but on your site.
Mistakes made:

We often see merchants select 40 or 50 products from a dropshipping wholesaler and place them on a new online store hoping customers will come flocking to buy the items. With no strong branding, and no additional value being added for the customer, these merchants quickly fail. Affiliates and brand ambassadors will never be attracted to such stores as they cannot hope to convince customers as these generic products can often be purchased elsewhere.
---
#2 - Love and Fandom
Our most successful clients usually have a relatively small number of affiliates/influencers or brand ambassadors (somewhere between 25 and 400) who are actively engaged in your niche and are raving fans of the product or service. Their level of enthusiasm, expertise and insider knowledge shines through to new customers and generates a level of interest that cannot be replicated using traditional marketing strategies.
The key is to have a small number of highly motivated individuals that share your common interest with products or services that are exclusively available from your store.
Mistakes made:

When it comes to having an affiliate network, quality beats quantity every time. Often merchants believe attracting thousands of affiliates via a competition or a giveaway to join their affiliate marketing network is the answer. Quality ambassadors to your brand will be joining your network because they love your brand, not because they may get 10% off their next purchase or go in the running for a holiday. Trust us, these dubious actions simply won't attract the right type of affiliates.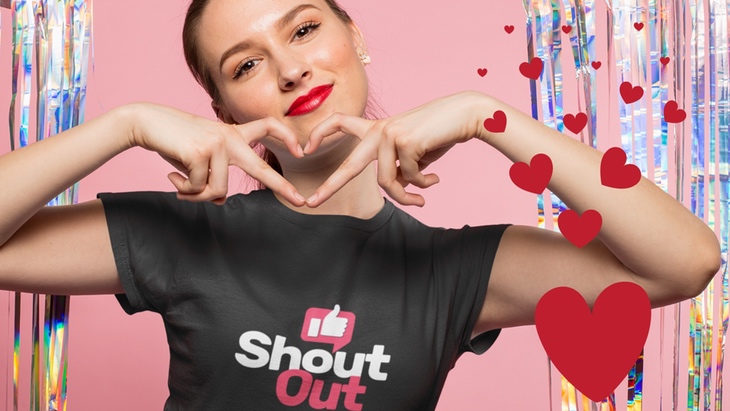 ---
#3 - Attractive Remuneration
Successful merchants fully understand the incredible value that ambassadors bring to their brand, and reward them well for their referrals. We're often asked, "How much should we be paying an affiliate to bring business to our store?" Of course the answer is different for every merchant and largely governed by the profit margin in your products, but as a general guide 20% is usually an absolute minimum. Offering increased commission for high achievers is also recommended. Remember, you're only paying an affiliate if a sale is achieved! Compare this to pay per click advertising, where you may not achieve any sales for your considerable investment, or where the advertiser takes 85%+ of your profits.
Mistakes made:

We often see merchants offering a very low rate of commission to affiliates expecting them to understand that they should be referring huge volumes of clients to make up for the low commission. In reality, affiliates will be looking for a win/win relationship that remunerates them fairly for every sale referred.
---
#4 - Keep it Simple, Stupid (KISS) Methodology
You should keep your renumeration as simple as possible as this guarantees acceptance and quick understanding of your program. It can be as simple as 'Receive 20% of the sale'. The affiliate knows exactly where they stand. You as the merchant may lose a little profit with some products with low margins, whilst others you may gain some, but overall your affiliates know they will receive a set percentage for every sale referred.
Mistakes made:

Every day we receive emails from merchants with extremely complex remuneration matrixes asking if ShoutOut will pay people in their network using complex algorithms, network tiers, and super complex bonus structures. Even we have trouble following the logic, let alone someone willing to join their affiliate program. If you're wanting people to join and participate, keep it simple!
---
#5 - Support
Some affiliates will join your program and will go about their business referring customers to your store. They may require very little support and are largely autonomous. Unfortunately this is rare. The majority of your affiliates will require some level of support. The more encouragement you provide, the greater the results. We recommend you provide information, videos, banners and perhaps samples of your products to them on a regular basis. This will keep your products or services at the forefront of their minds and in turn they will always be working for you to boost your sales. Jose Diaz from Yeehaw Cowboy Boots understands this and regularly sends a pair of $600 boots to his best affiliates. Why? Jose knows that a pair of boots when shown on social media will generate far more sales than $600 of pay per click advertising! It's important to not only build a network but support your affiliates continually. This pays huge dividends (read millions of dollars in affiliate referred sales per year) and your brand will be loved for it.
Mistakes made:

We often see merchants build a huge network of ambassadors and largely ignore them. No weekly emails, no encouragement, no reports, no samples, they are essentially left to their own devices. Referred sales will eventually dry up and the brand will be quickly forgotten. Don't do this!
---
#6 - Social Media
In modern society we often review the social media presence of businesses to gauge the popularity of a brand, the number of followers it may have, and how that brand portrays itself to the general public. It should be no surprise then that merchants generating millions of dollars of online sales (much of which occurs via affiliate marketing) have a strong and active social media presence. They encourage posts about their products or services, they share those posts with others, and often create content for their ambassadors to share. Short videos of ambassadors using your products (but not "hard selling" your products) can have a huge reach, and can often target the exact audience you wish to attract.
Coupon or discount codes that are provided by your ambassadors can also be extremely effective in both providing a valued discount to a customer as well as being a tracking mechanism to credit an affiliate for their efforts.
Mistakes made:

Your social media presence should be something that is built over time. A post a day by either you, or one of your brand ambassadors ensures your products are being shown to your relevant audience on a continual basis. We often see new owners create a social media account, upload a few posts and think the job is done! Social media posts have an extremely short life span and you need to ensure your brand is constantly in the news feed of your prospective audience so that when they do come to buy, you're the brand they turn to.
---
#7 - Reliable Tracking
When an affiliate joins your network they are trusting you to pay them for future sales they refer to your store. As an absolute minimum you should be providing them their own dashboard where they can view every lead, sale and commission owed to them. What's even more important is the affiliate software platform reliably tracks a referred customer and credits the affiliate every time commission is due. ShoutOut checks every order three times looking for markers that indicate an affiliate was involved in the sale. This gives the affiliate confidence that they will receive commission on every sale they refer.
Mistakes made:

Almost weekly we have merchants switching to ShoutOut as they are receiving complaints from their brand ambassadors of orders not being credited to them as their existing affiliate software is not working correctly. This can cause the merchant/affiliate relationship to break down and we've heard in some cases those affiliates use their considerable influence to tarnish a brand. Sandra Jimenez from FoxyBae (a leading online hair care retailer) experienced this first hand and quickly switched their entire network to ShoutOut to ensure reliable tracking and commission payments.
Summary
You now have the 7 steps to successful affiliate marketing. These factors are proven and repeated by countless successful merchants using ShoutOut.
We hope you find this information of value and we encourage you to action each of the 7 steps today. By doing so you're all but guarantee your affiliate marketing sales to massively improve.
We wish you the best with your future online success!