Grow your sales with ShoutOut - eCommerce Multi-Level Marketing Program like Jose from Yeehaw Cowboy
by Sarah Hutchings
---
Posted: Wednesday 29th April 2020
---
How Jose Diaz from Yeehaw Cowboy grew boot sales using affiliate marketing
What do you get when you cross a kid who grew up in the tough streets of California with the cool, gangsta look of cowboys? Yeehaw Cowboy!
Last week I had the pleasure of speaking with Jose Diaz, owner and founder of Yeehaw Cowboy. This fantastic Shopify e-commerce store sells over 4,500 different styles of high quality, luxurious, handmade cowboy boots that help people express themselves and stand out from the crowd.
Jose is a terrific guy who has grown his business from nothing in 2012, to the huge success it is today. He generously shared insights into how he has used ambassador and affiliate marketing to supercharge his online success. Here are some of the highlights from our chat.
We asked Jose, "Why did you start an Influencer Program?"
"I'd seen everybody doing the influencer program, and stuff like that. So, I was like, I had to get on there. I had to figure out who to use, and someone referred me to ShoutOut. I needed something so that the Influencer could know how much they're making - like its legit, you know, professional."
Once Joses' influencers signed up he loved that they could immediately see the volume of sales they generated.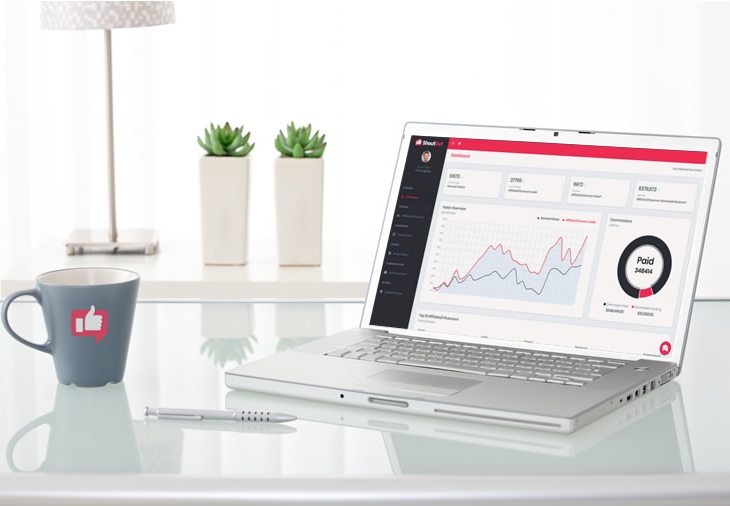 How is the program going?
"It's going really, really well! I am pretty sure you guys have seen the return on there, so it's really good."
What mistakes did you make in the early days?
"I totally did it wrong! I was trying to make influencers sign a contract. Trying to do it "professionally".
When Jose initially approached someone to become an influencer, he insisted they sign a contract. He said "It was all going good until I said the word "contract". They were like "man I can't get into a contract with you". That was my first influencer gone!"
How did you turn it around?
"I realised I didn't need a contract. I just had to bring value to the influencer!"
To turn things around, Jose focused on making the sign-up process as smooth and straightforward as possible using the ShoutOut multi level marketing App. He now approaches people by saying "Hey, we'll send you some boots, and here's a promo code for you to give to your customers and followers. That code gives you a certain percentage referral commission, and your customers a percentage off."
After he got his first one or two influencers, he kept inviting people, and his network grew. Then influencers started proactively approaching him and asking if they could join his referral program.
He says "when they started asking me I was like - YESSS!"
Which people make the best influencers?
Jose has found that it's not necessarily the people with the most massive audience of followers. The best returns come from influencers in the same niche as Yeehaw Cowboy.
Somebody with 200,000 followers who post pictures in cute outfits, generates no where near as many sales for him as someone with only 60,000 followers who is into boots and western-style clothing!
Even though the first person has more followers and generates more attention, the person with fewer followers but operates in the right niche, generates much better financial returns.
He recommends that "if you're in a niche market, make sure that influencer is in a niche market. And if it's not that big and broad an audience, pick someone that's engaging in the comments and the likes, replies to most of their followers, and has good engagement."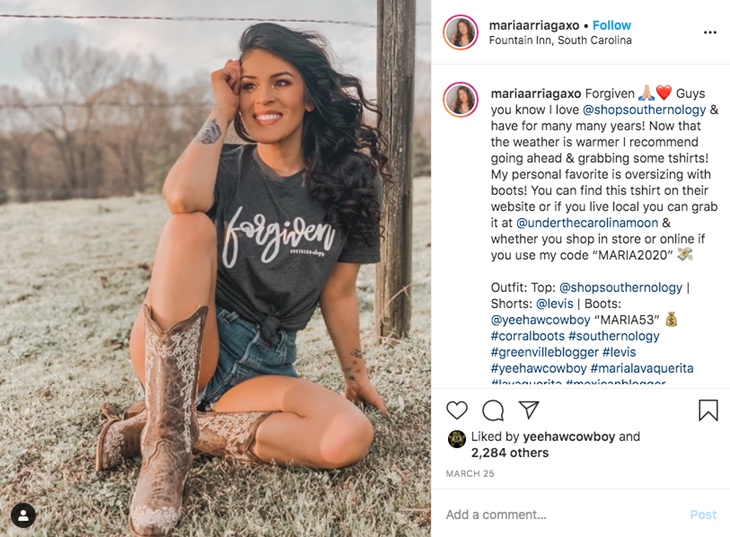 How does he keep influencers motivated?
If people generate a healthy level of sales, he keeps them engaged and motivated by sending them a new pair of boots each month.
Jose's also credited ShoutOut for keeping sales high, as people can log in and see revenue in real-time on their dashboard.
"They love the part where they can log in to see their sales. I think this is the biggest turn on for somebody who's an influencer. They absolutely love it because they're like, okay cool, I've sold this much. That's good, I'll keep pushing it, keep selling it. So that's one of the biggest things that's great about ShoutOut"
Would you recommend ambassador programs to other online stores?
"I strongly recommend it to anybody and everybody."
He says even with giving away boots, ambassador programs are way cheaper than Google Ads or Facebook ads which easily cost $1,000-$2,000 a day. "A pair of boots is not that expensive when you get the wholesale price. You've just got to find the right person to market for you."
Do you recommend ShoutOut? 
"It's awesome! It's perfect. I didn't even go back to edit anything. I love it! It links up perfectly to Shopify. I strongly recommend ShoutOut for anybody and everybody."
Related Links
Ready to start your own affiliate program? Get your 100% FREE copy of ShoutOut today by clicking on the installation button above.
Want to check out Jose's amazing range of high-quality, handmade exotic & western boots? Visit https://www.yeehawcowboy.com/