FoxyBae's Affiliate Marketing Success
How this leading haircare business skyrocketed their online sales using ShoutOut multi level marketing software
by Sarah Hutchings
---
Posted: Wednesday 13th May 2020
---
Live Fast, Love Hard, and Keep It Foxy
Foxybae is a west coast brand that's all about empowering women with the S.L.A.Y. Factor; Style, Love, Attitude, and YAAAASSS!
This week, I had the pleasure of speaking with Sandra Jimenez, Foxybae's Social Media Marketing and Influencer Director. Foxybae started their online Shopify store late 2016 selling just one product - a hair straightening brush!
Since then they have expanded the range significantly to include blow dryers, brushes and custom formulated haircare products ranging from heat protectants to leave-in conditioners.
Sandra has been with the company almost since the beginning and helped make it into the huge success it is today. She generously shared her insights into the world of multi level marketing, proving that great hair is not the only thing Foxybae take seriously.
So, with a dash of positive vibes, a sprinkle of glam and a whole lot of Foxy, here are the highlights from our chat.
Why did you stop working with influencers?
"Initially, we were working with more significant influencers. Around 2015, Influencers were making companies lots of money and delivering a high return on investment (R.O.I.).
But slowly, I think the faith that consumers had in influencers started dwindling because of the huge numbers of followers they had. They lost a lot of their authenticity. They lost a lot of the trust that people had in them, and we started seeing that reflected in the number of sales."
Sandra reports they use to see at least a two to one return on investment on what they would spend on influencers. "We slowly started seeing that number go down. So, we started looking into what else we could do. We saw the industry was starting to shift."
Why did you start your affiliate program?
The shift was in the direction of smaller, micro-influencers. According to Sandra, "there was still lots of trust with micro-influencers because they were still perceived to be very genuine - especially in the beauty industry."
How is your affiliate marketing performing?
Foxybae now has over 350 affiliates in their program. Sandra reports enormous success using their affiliate network.
"The program is very busy, the girls are very busy, and I do foresee it growing and growing... it's been a wild ride for sure."
Which people make the best affiliates?
"We wanted to attract affiliates that were on-brand for us, who were excited about the products and had some experience with similar products.
I instructed the girls to find affiliates that had really good engagement, that were really excited and had a little bit of a following. The following was less important to me. What was most important was how people were interacting with them."
Sandra gives much of the credit to her team because they do a great job of discerning which girls are going to work well for the brand. "They have to be discerning because it's a massive part of the program and why it's been so successful."
"The girls dedicate a lot of time to their affiliates, to answer their questions, to be available to them, and to provide them with a lot of education. So, I want girls that are excited and, really motivated to work with us."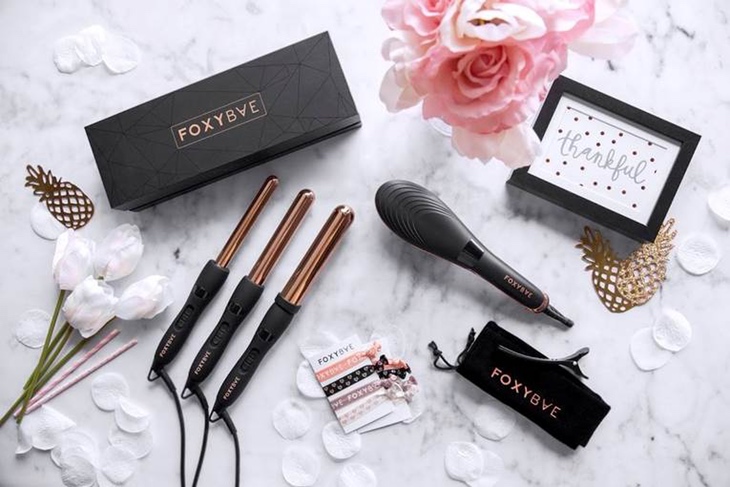 How do you manage 350 affiliates?
"We started with one person looking after the affiliates and then, obviously, the program kind of grew, and so we hired another person. We recently just brought on a third person to assist with that, so you know I do foresee the program growing and growing.
A lot of affiliates are active but not every single affiliate requires that much attention. Some of them are very independent, they're very autonomous and can do many things on their own. Some require hand-holding and a lot more communication and you have to be there for them."
What is the benefit of affiliates vs influencers?
"The more content an affiliates creates and the more stuff that they do, the more money they make. So, they're more motivated.
Influencers, on the other hand, get a one time fee. They're not as motivated to continue working with us. It's not that they don't use the products, but they know that if they mention us they need to be getting paid for it."
There is also a benefit when it comes to content. "If we have them doing live videos on Facebook for example, or posting things through Instagram then we can take that content and put money behind it. We can put dollars behind it to promote it and get it into the hands of more people.
We have control over it because we know exactly how we allocate the money on the back end through Facebook business and can use that content as ads."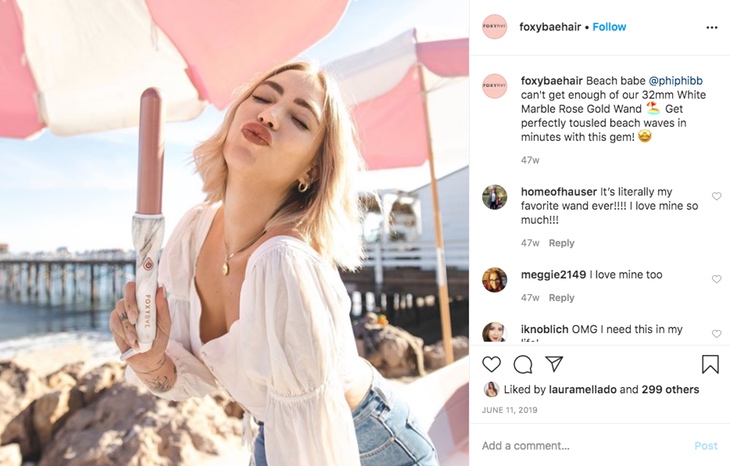 What mistakes did you make in the early days?
"It took us a while to figure affiliate marketing out. We initially started with a different platform and the platform was far less user friendly. It was glitchy and wouldn't help us track affiliate sales which was affecting our relationship with affiliates.
They were saying to us, "Oh I made X amount of sales. I know because my followers tell me that they made those purchases, but they're not being reflected."
It creates a lot of work for us to have to go back in and look at the sales. It damages the relationship with the influencer because they feel like they're being treated unfairly because they're not being credited the sales.
We had a host of problems with the initial platform. We had initially signed up between 50 to 100 affiliates on it. My boss was just like "pull the plug, let's just move them all over to ShoutOut"
At first, it was very daunting for me because I was like, how am I going to do this? How are we going to move everyone over to an entirely different platform? But it was one of the best decisions we made."
What's your must-have affiliate feature?
"The feature that we really love is that we're able to track sales, both through a link and through a discount code and send out notifications to affiliates when they make a sale. People get really excited about that.
It makes everyone's job easier, and it helps 100% with maintaining and keeping the relationship happy with the affiliates."
Do you recommend affiliate programs?
"Absolutely, I would definitely recommend them.
Every online store is different. Our demographic is not going to be the same as another brand. You need to spend the time doing the research into figuring out how you're spending your dollars. Who is going to be excited about your brand? Who is already naturally set up to talk about a brand like this?
If you have the opportunity to do it, I would 100% suggest it. It's been a key part of our marketing program for sure."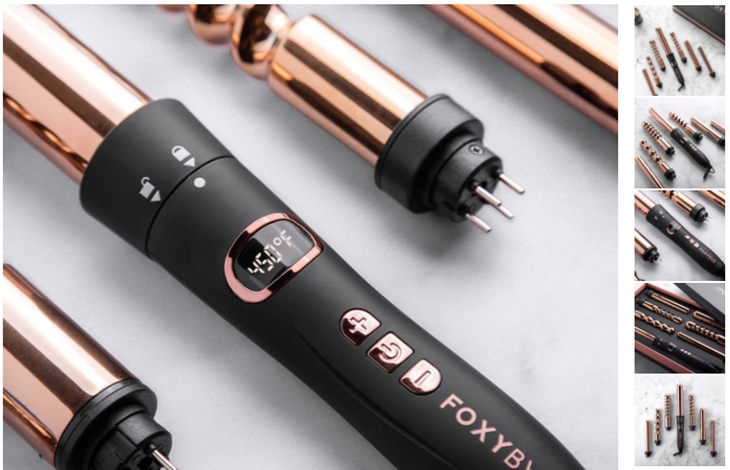 Do you recommend ShoutOut?
"Yes, I definitely would recommend it!
I have tried other platforms, and by far, it's the most user friendly. It's the easiest. And we always get a ton of support if we have any issues if we reach out. It's really solid, so I would 100% recommend it to anyone."
Related Links
Take a look at FoxyBae's store and their fantastic range of high quality products at: https://www.foxybae.com/. We hope their success encourages you to try your own affiliate marketing program today.
We are offering ShoutOut 100% for FREE, so try the software trusted by the world's top brands today, and we're sure it will benefit your store also.