7 Best Ways to Reward Brand Ambassadors
How to keep your influencers excited, encouraged & supported
by Sarah Hutchings
---
Posted: Wednesday 12th February 2020
---
A Variety of Rewards is the Key to Success
Enlisting people to become brand ambassadors, share your products, and recommend them to their friends is acknowledged as one of the most powerful ways to grow your online business. You might also be interested to read about where to find influencers.
But what rewards and incentives should you be offering?
Global multi-level marketing companies like Isagenix, Herbalife, Amway and Tupperware have known for years that people are incentivised in a wide variety of ways. And while important, money is only part of the picture!
For your brand ambassador program to be successful, and to keep people engaged long term, you need to employ a variety of rewards to keep your brand influencers excited, encouraged, and supported.
Best Incentives & Rewards for Brand Ambassadors / Influencers
Here are 7 of the best reward types to consider for your program:
MONEY: This is a key element of most programs. Offer ambassadors either a fixed percentage or fixed $ amount per sale. To encourage further growth, offer tiered rewards where commission increases to new levels once specific targets are achieved.
RECOGNITION: Being recognised often means more to people than any monetary compensation. Make sure you acknowledge brand ambassadors publicly for their efforts on your social media, website, or at meetings. You can also encourage peer to peer recognition, whereby ambassadors can nominate each other for their achievements.
EXCLUSIVITY: Brand Ambassadors love your products, so exclusivity is essential to them. Give them first-look at new products, VIP status at brand events, early-bird shopping opportunities and access to exclusive designs not available to the public. That kind of love from a brand is what inspires casual fans to take things up a level.
LET THEM SHINE: Put ambassadors in the spotlight. Sharing user-generated content can give you a tremendous amount of engagement and interaction on social media. And being featured on your social feed or website is a highly valued reward for many ambassadors. MVMT Watches built a $90M business on this one concept and you can read more in our FREE book.
PUT THEM IN CHARGE: Brand Ambassadors want to feel trusted and knowledgeable, so encourage them to become experts in your brand. Get them involved with marketing and product development teams. This is a win-win strategy for sharing knowledge and making them feel special.
GIFTS & EXPERIENCES: Give away prizes & experiences for hitting targets. What about incentive travel to exciting destinations around the world, like skiing in Whistler or diving in Tahiti? Or gift catalogues so ambassadors can choose what they want? Personalise rewards such as offering workout gear for sports lovers or a new gadget for tech fanatics. Or reward a team with an exciting activity, such as hot air ballooning, white water rafting, or a spa pamper day.
CHARITY & GIVING BACK: Brand Influencers often align themselves with a brand due to a charity or a cause they support. If your brand is ethical, environmentally friendly, gives a portion of profits to charity, or sponsors a cause, you will attract like-minded individuals. They are often keen to share their love of your brand in exchange for support of something they passionately care about. These brand ambassadors may prefer you donate to their favourite charity in exchange for their efforts.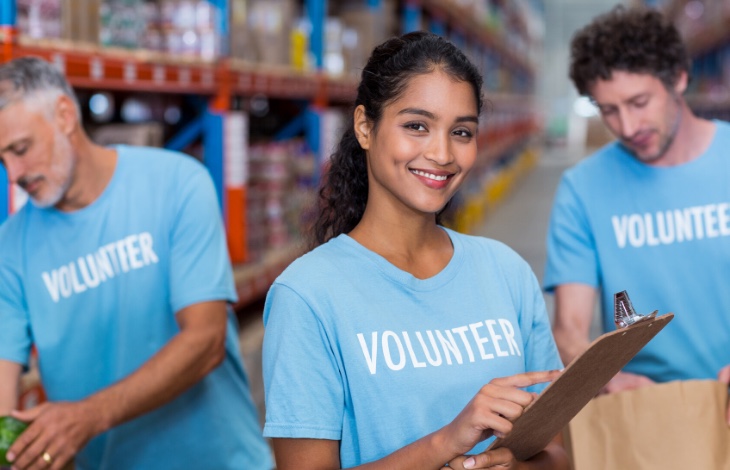 Discover What Motivates Your Brand Ambassadors
Find out what motivates individual ambassadors during your interview and onboarding process. Run people through the rewards on offer and get their feedback. See what gets them excited.
Ultimately, it is best to integrate a number of these rewards into a well-rounded affiliate program.
The key is to keep people encouraged, supported and engaged. Make sure you communicate with them regularly and ensure they feel a valued and integral part of your business.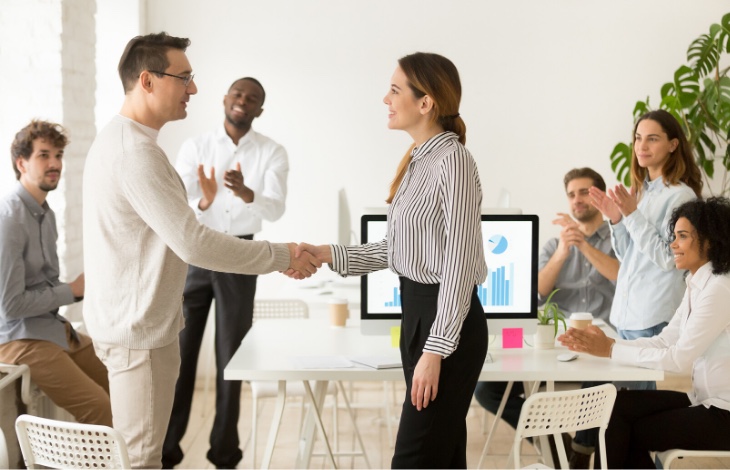 Best MLM Software to Track Ambassador Sales
To keep motivation high, it's essential to accurately attribute brand ambassador sales, and provide people with real-time access to results.
ShoutOut is the #1 MLM affiliate solution that's available as a WooCommerce multi level marketing (MLM) plugin, Shopify App or Squarespace web application. ShoutOut is 100% free and your ambassadors can have all their data at their fingertips, in customised, professionally branded dashboards with your logo and colours.
You'll also get full access to our FREE online training. Learn how to master the full power of multi-level affiliate marketing by following our comprehensive video course covering 26 important subjects you won't want to miss.
With unlimited coupons, referral links, QR codes, order tracking, and multi-level marketing, ShoutOut is the trusted choice for some of the world's largest brands.