WooCommerce Affiliate MLM plugin
10 Must Have Features
by Sarah Hutchings
---
Posted: Tuesday 4th February 2020
---
WooCommerce Store Owners
Are you frustrated with expensive "pay-per-click" advertising or marketing campaigns that don't work? Do you need a new marketing strategy to drive traffic to your store whereby you only pay on sales results?
Enlisting ambassadors to boost your sales is the "hot" new marketing trend in 2020. Customers are increasingly ignoring and scrolling through online advertising campaigns, but they will stop and listen to other customers, particularly those with plenty of influence and passion!
For this reason, a lot of companies are tapping into the strategy of affiliate marketing. That is, identifying who your potential ambassadors/affiliates could be, and creating a program to bring them on board and establish their rewards, incentives and goals. If you want to hear it or not it's all about marketing!
10x the Results of Your Affiliate Program
Did you know adding multi-level scalability can 10x the sales of your affiliate or ambassador program?
This is where you encourage affiliates to invite other people to join their network, and in return they too get rewarded when that person makes a sale.
You can get your program up and running in minutes by simply installing a plugin. But with so many MLM affiliate plugins out there, how do you ensure you choose the best one for your WooCommerce site?
The Top 10 WooCommerce Affiliate MLM Plugin Features to Guarantee Success
To get your program off to the best start, we've come up with our handy list of the top 10 must have MLM plugin features to look for:
EASY TO USE: Is the plugin quick to set-up, easy to use, with a fresh clean interface? Do they have tutorials, online videos, examples and templates to help you along the way?
GREAT CUSTOMER SERVICE: Do customer support queries get handled in a friendly and effectively manner, within 24 hours or less (during business days)? Check out customer reviews for what others are saying. Do they have plenty of 5-star reviews?
LOW FLAT MONTHY FEE: Some plugins charge based on revenue, site visitors or number of affiliates, which means you don't know how much you'll pay until the end, and costs skyrocket as your sales grow. Don't get bill shock! Choose a Wordpress MLM plugin where the costs are fixed upfront.
CUSTOMISED BRANDED DASHBOARDS: Choose a wordpress mlm software which has customised, helpful dashboards and reports. It should allow you to upload your logo, and brand it as yours. When you or your affiliates login, it should have a personalised, professional style.
EASILY PAY AFFILIATES: Does it fully integrate with PayPal? Make sure you can quickly and easily pay your affiliates with secure payment facilities from within the Plugin.
UNLIMITED WIDTH & DEPTH MLM SOFTWARE: Choose a plugin with unlimited levels of width and depth for your MLM network, so each affiliate can refer others and benefit from their sales. This multi-level approach, often referred to as MLM can have an exponential effect on your business success!
SET INDIVIDUAL, TIER BASED COMMISSIONS: Select one with the ability to set individual commissions by amount, or % of sale. A tiered rewards system is a good idea to incentivise your ambassadors even further, whereby they move into a different commission bracket once they reach a certain level. Choose a MLM plugin which allows you to automatically increase commission, based on performance, over 30 days or a lifetime.
KNOW YOUR DATA IS SAFE: Choose a WordPress affiliate plugin with a Tier 1 backend. You want to align yourself with a reputable, trusted provider that will still be around years from now! Your data's integrity and safety are critical to the success of your affiliate program.
RECOMMENDED BY EXPERTS: Check out comparative blogs by independent experts, who specialise in affiliate multi-marketing, to see what they have to say about your chosen plugin.
PROVEN RESULTS: Ensure the plugin you use is trusted by the world's largest brands and has a track record of providing proven results.
Which WooCommerce MLM Affiliate Plugins Have ALL These Must Have Features?
ShoutOut is the ONLY WooCommerce Multi Level Marketing plugin that scores 10/10 on all these must have features.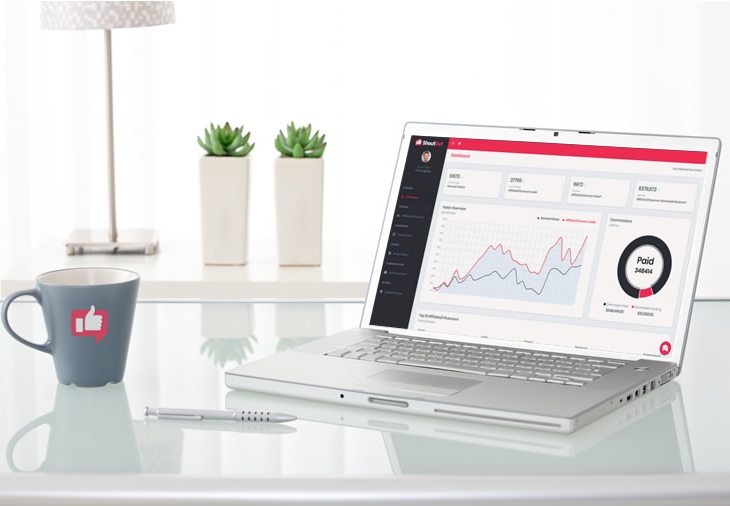 There is no doubt that adding a multi-level marketing (MLM) program is one of the quickest ways to exponentially scale your business. But don't just take our word for it...
See for yourself by taking advantage of our 100% FREE plugin by clicking on the installation button above.
You'll also get full access to our online video training. Learn how to master the full power of multi-level affiliate marketing by following our comprehensive video course covering 26 important subjects you won't want to miss.