Multi Level Marketing Software Benefits
Boost to your business and expand it beyond even your own expectations.
by Sophie Alvsaker
---
Posted: Monday 11th May 2020
---
Multi Level Marketing software and its benefits
Do you want to boost your business? If the answer is yes, you should definitely explore the possibilities of implementing comprehensive Multi Level Marketing Software. By leveraging the power of MLM software, your business will expand even beyond your own expectations.
Supporting your business with the latest multi level marketing software and a range of exclusive features will give your business the competitive edge it requires to successfully expand its reach and grow its revenue.
MLM Software plays an important role in running an MLM business smoothly. It should have a high degree of software efficiency, quality of service, and it has to be stable, scalable and able to maintain its data in a logical and user friendly interface.
Your chosen Multi Level Marketing Sofware (for example specifically designed WordPress MLM Software) should easily integrate into your e-commerce shopping cart, payment gateways as well as your website.
It should have fully customizable login pages, and an environment that best represents your business values and branding. It should also allow transactions in multiple currencies to help reduce complexities.
Your decision to pick the correct multi level marketing software is critical as this MLM software will become the basis of your entire network.
Let's explore the direct benefits of MLM software to your organization.
Key benefits of Multi-Level Marketing Software
Cost-effectiveness & freedom: Imagine building a multi-level, multi-national business without the need for a physical location. Help maintain a work-life balance with the ability to work remotely for both you and your sales/affiliate representatives. With a low monthly subscription fee as opposed to often hefty commission-based software, you can ensure continued low running cost.
Unlimited expansion: Good multi-level marketing software comes with unique features that facilitate the rapid growth and expansion of your business. Business associates can easily grow their own network of affiliates, in turn, growing the total combined number of brand ambassadors that promote your MLM business. It can quite quickly become a global empire!
Business Record Tracking: MLM Software works as a reporting platform that keeps all commissions and sales history in one centralized location. You will be able to keep a record of each of your ambassadors/affiliates, the types of sales, revenue, and any other statistical information that is helpful to track the progress your MLM members are making, all easily and efficiently.
Increasing brand exposure: The more ambassadors you acquire the more exposure you get. In turn magnifying the market worth of your MLM business. The greater niche orientated affiliates you acquire the better you position your business in the eyes of various stakeholders.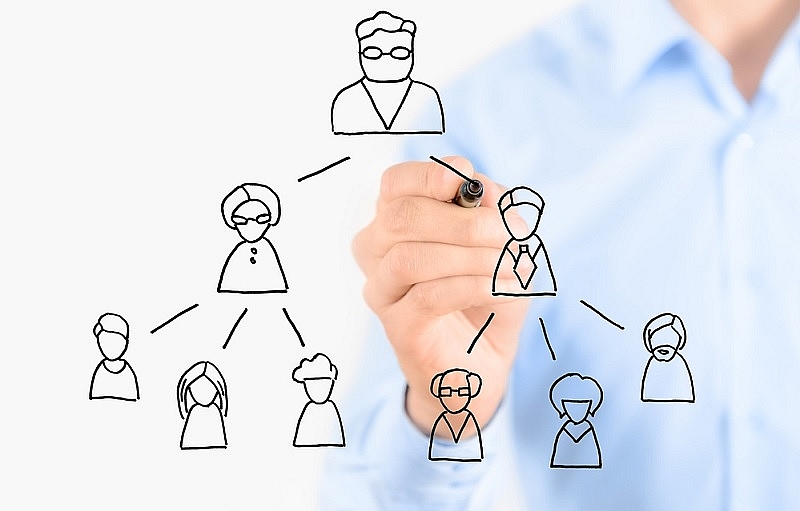 Advantages of Incorporating Multi-Level Marketing Software into Your Business
ShoutOut is a leading Multi Level Marketing software application equipped with the latest features to support the versatile needs of a growing MLM business. Whether you are using the Woocommerce, Shopify or Squarespace environment, ShoutOut will transform your business into a powerhouse ecommerce mlm program.
ShoutOut is robust MLM software loaded with modern features to give you a competitive edge against your rivals. Whether you manage a small business or a large multi-national MLM organization, ShoutOut will give you unprecedented success in all your business endeavours.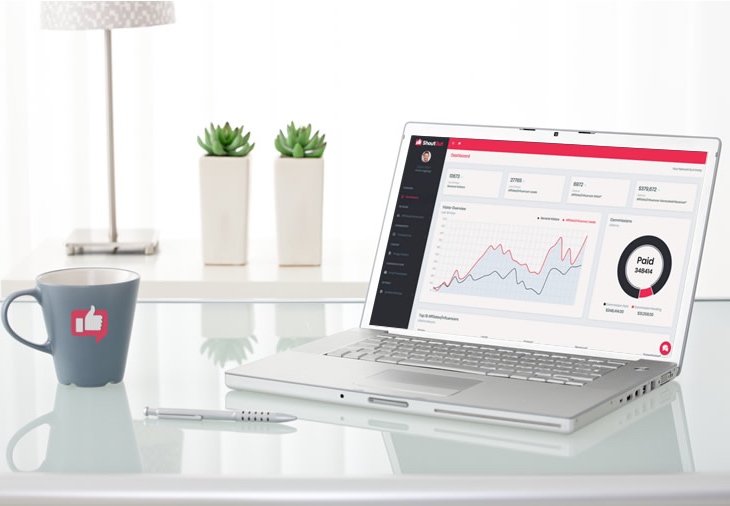 Try our Squarespace, Shopify or WooCommerce Affiliate App and reshape the future of your business today with our FREE software.